Want to buy local milk?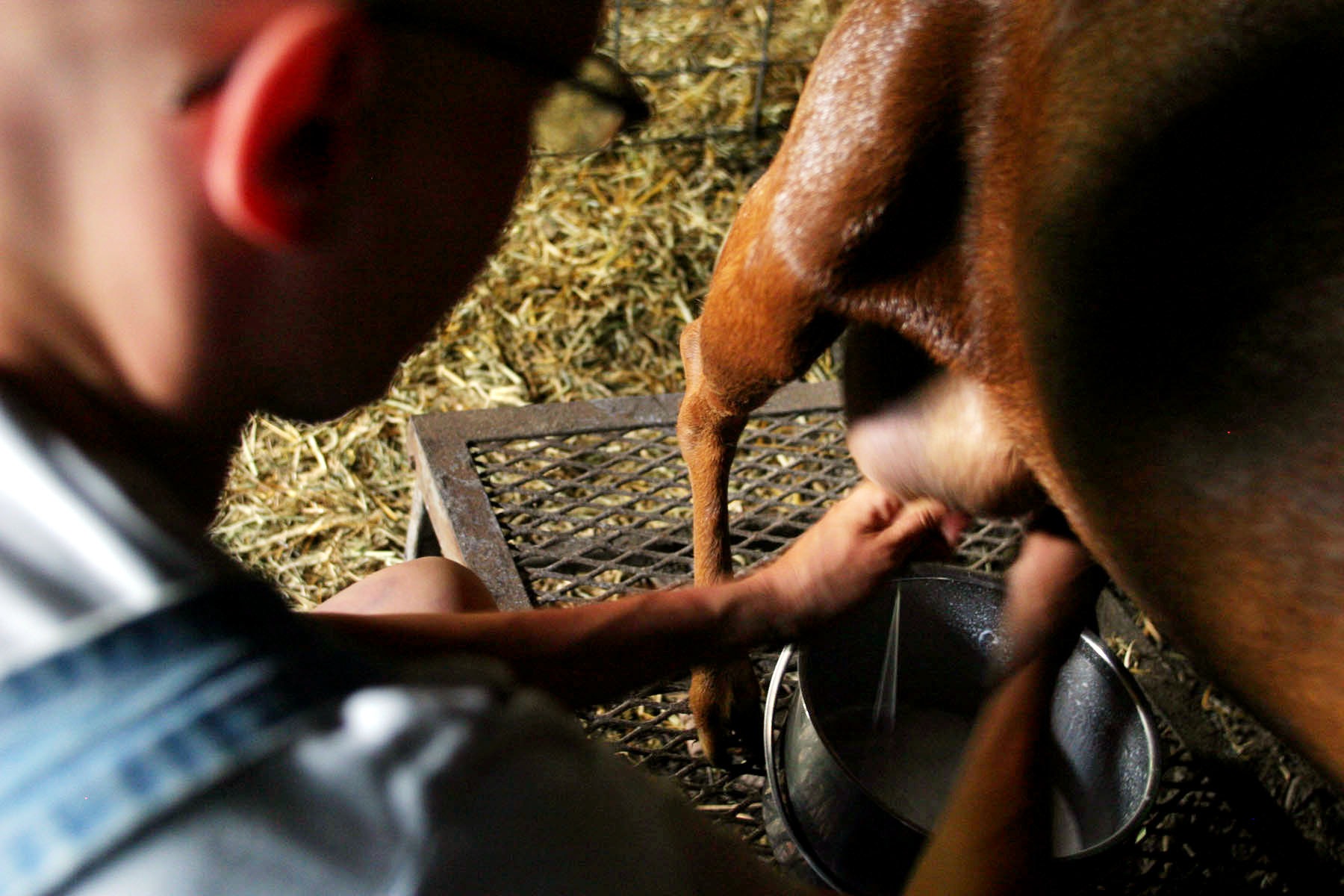 The goats of Cedar Moon are producing lots of milk from the new spring growth and we want to share it! Their nourishing, raw milk sells for $5/quart. We are particularly interested in folks who want to start a weekly milk pick-up, from a quart to a gallon. One time purchases are also welcome. Our farm is located in SW Portland, tucked into Tryon Creek State Park on Boones Ferry Road.
For more information or to schedule a milk pick-up please contact Brenna.
About our herd:
We have been raising dairy goats for the past 15 years, and currently have four milking does, primarily nubian/alpine hybrids. This combination is excellent for milk production, as alpine goats produce large quantities of milk, and nubian goats produce creamy milk with a butterfat content around 5% - great for making cheese and yogurt.
We provide them organic grain, conventional hay and alfalfa and take them out most days to browse on the land(spring through fall). The goats are particularly helpful for keeping our blackberries down!
You are welcome to visit the farm and meet Fern, Aster, Clover and Morning Glory, our current milkers, as well as our herd matriarch and grandma, Huckelberry, and our next generation milker, Bracken. For more information about visiting the land, see the webpage of the nonprofit that comanages the land, TLC Farm: www.tryonfarm.org.